Check out past winning campaigns and PR stars
Judged exclusively by journalists, we celebrate top creative talent in PR and communications!
2023 Bulldog PR Awards
Check out the 2023 Bulldog PR Awards winners
Winner Profiles (A-Z)
Check out our archive of past winners.
Three reasons to enter the Bulldog Awards
Early bird gets the savings
Our 'pay now, finish later' model lets you lock in your savings, without rushing to finish your entry.
Bragging rights
A Bulldog Award earns you amazing coverage and external validation (and a pretty badge to put on your website).
Build your digital profile
We deliver a ton of publicity for winners across traditional and social media.
Winners Circle
Bulldog Award winners come from every industry and vary in size from sole practitioners to huge multi-national organizations. But regardless of their size or focus – everyone loves to be recognized for the hard work they do. That's why we promise to deliver more publicity for you and your organization than any other PR award. Every Bulldog Award winner is highlighted:
Bulldog Reporter email newsletter
In a press release
Plus grand prize winners also have the chance to be highlighted in a Bulldog Reporter webinar.
"We are proud and honored to have received this recognition and without a doubt will be using this in our marketing and business development efforts."
Greg Mondshein
Managing Partner, SourceCode Communications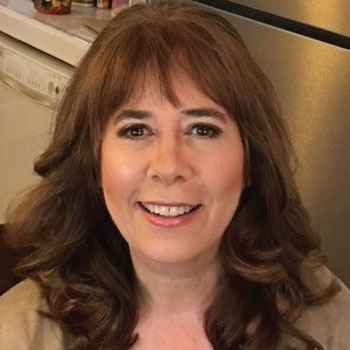 "When I initially heard that I had been given the highest honor, I was speechless! Having the seal of approval from your peers, as well as from respected award-winning journalists can't be matched."
Rhonda Rees
Principal, Rhonda Rees Public Relations Company
"Although we are a small, well respected firm, this win validates us as an agency and will assist us in building the credibility and awareness we need in the US."
Randolph Pitzer
General Manager (Americas), SE10
"This award is so important to us as it shows our hard work, strategy and quick reaction to breaking news has made a change. It also shows us that although there is still work to be done, we are making an impact!"
Laura Gross
Principal, Scott Circle
"Earning this honor sets a new standard of excellence. After winning one, you want to create an environment that consistently produces work that measures up."
Ernie Grigg
Managing Director,
The Carolina Agency
"The Bulldog PR Awards have emerged as an important credential in the public relations and public affairs fields. For Clyde Group, our winning entry helped acknowledge the work we have done in establishing a best-in-class agency focused on measurable outcomes for our clients. The recognition from Bulldog PR proved important both for our existing clients, and in helping potential clients understand Clyde Group as a unique agency."
Alex Slater
Managing Director,
Clyde Group