How to Enter the Bulldog Awards
Fast and easy award entry
Our online system will walk you through a set of simple steps that allow you to fill in relevant information without needing to guess what is needed. Supporting files, including photos and videos are welcome and can be uploaded on the submission page. Questions? Email awards@bulldogreporter.com.
We will outline the criteria required for each submission and you can copy/paste your answers and add supporting documents, links etc. Be sure to focus on results—the more quantitative the better!
Update your entry anytime
You can log in and update your entry anytime right up until the final deadline—even if you have already submitted your entry and paid your fees. Just make sure you enter placeholder text into the question fields (this can even be a word or a couple of letters!). See how to submit and then edit entries in this video.
Effortlessly submit for multiple categories
You can enter the same campaign in multiple categories easily. Watch the video to see how easy it is.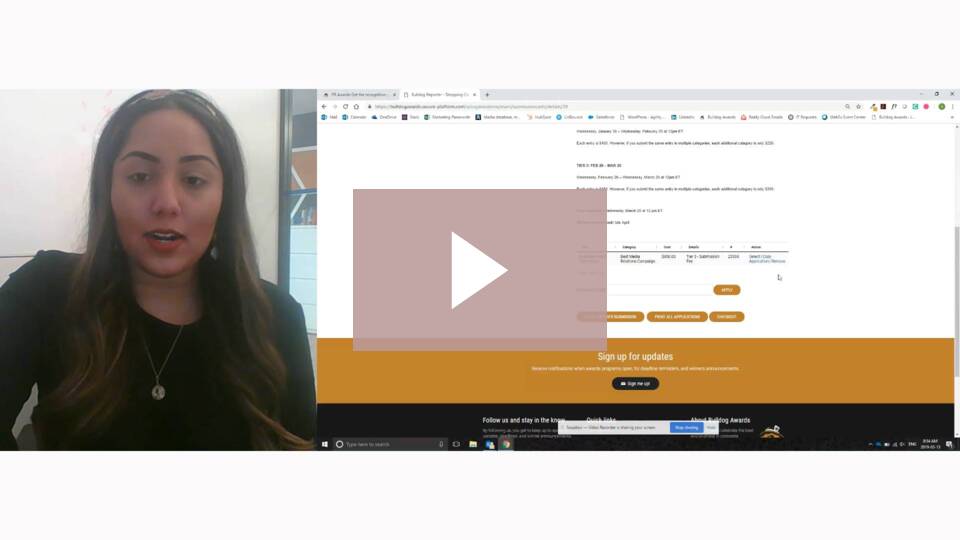 Sign up to receive notifications when our awards programs open and for special offers and deadline reminders!